What's inside?
Only the best is allowed in our cookies. Everything else we just leave out!
100% organic ingredients ...
Delicate chocolate, juicy fruits, crunchy nuts: above all, true cookie happiness depends on the ingredients. That's why we decided to make our cookie creations using only certified organic ingredients.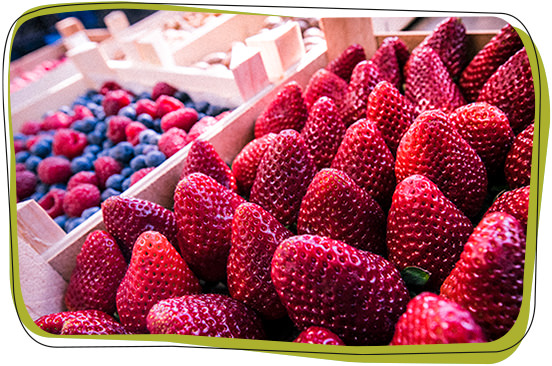 Delicious fruits and nuts from organic farms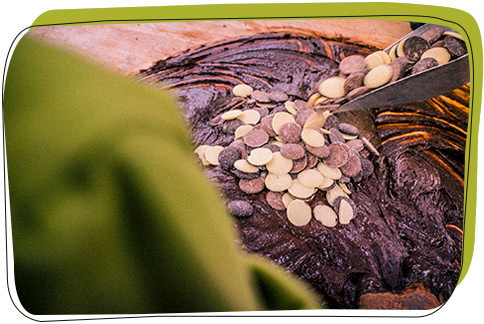 Only the finest organic chocolate makes it into our cookies
... an extra portion of conviction ...
Sure, that's why we also omit everything that spoils the mood for a real Cookie Monster: in our cookies, you will find no trace of flavor enhancers or preservatives. Because we are convinced that only by avoiding such additives, can you attain genuine moments of joy.
... and a lot of love and experience!
And organic is not all: despite certification and control by our suppliers, we additionally subject all ingredients to an internal test of taste and quality - for your unique cookie experience!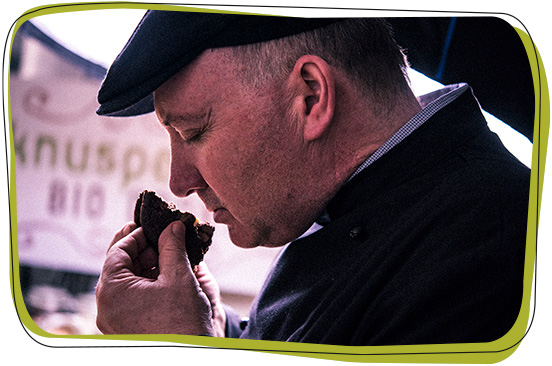 Pastry Chef Walter Simon cookie testing