Back to (the) Ruth´s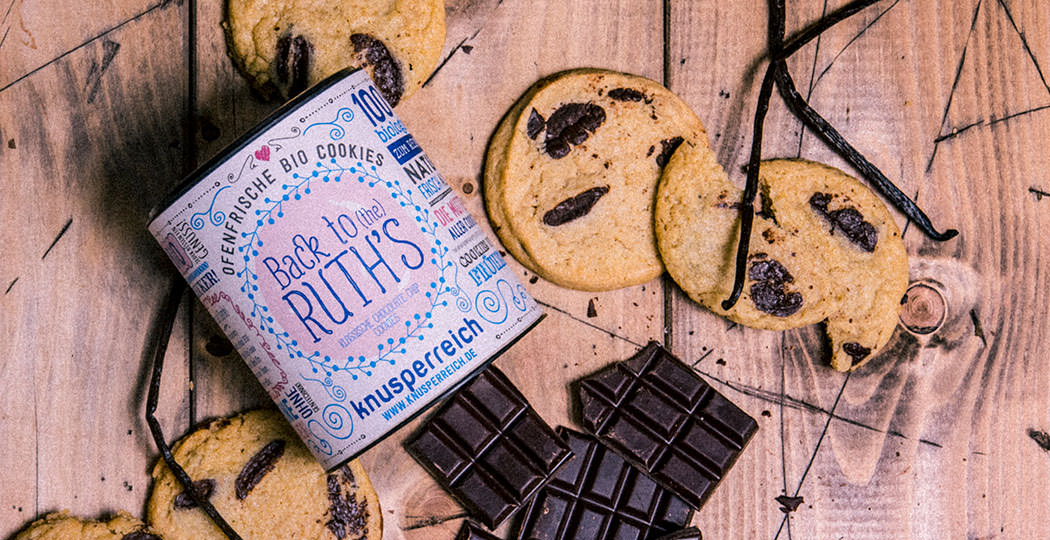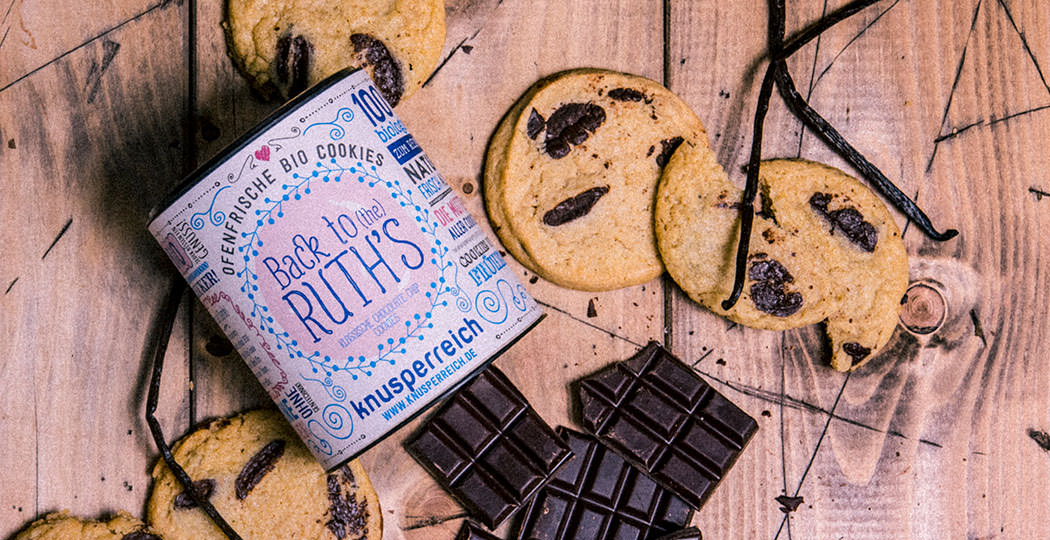 can of 6
Cookies
à 50 g
(total weight 300 g, € 4.17 / 100 g)
I want it!
x
See the list of ingredients
Ingredients in this product:
wheat flour*
, raw cane sugar*, dark couverture cocoa 65 % minimum* (cocoa kernels, sugar, cocoa butter, bourbon vanilla),
butter*
,
whole egg*
, agave sirup*, baking soda* (extract from concentrated grapejuice, corn flour, sodium carbonate), salt, bourbon vanilla*.
*certified organic
See allergens
Eggs, Milk, Wheat (Gluten)
Not suitable for allergy sufferers.
See nutrition facts
Nutrition facts per 100 g (average)
Calories 432.9 kcal / 1,812.4 kJ
Fat

20.6 g

Saturated fatty acids

12.4 g

Carbohydrates

54.2 g

Protein

6.0 g

Salt

0.3 g
---
Weitere leckere Cookiesorten