Macadamia Mania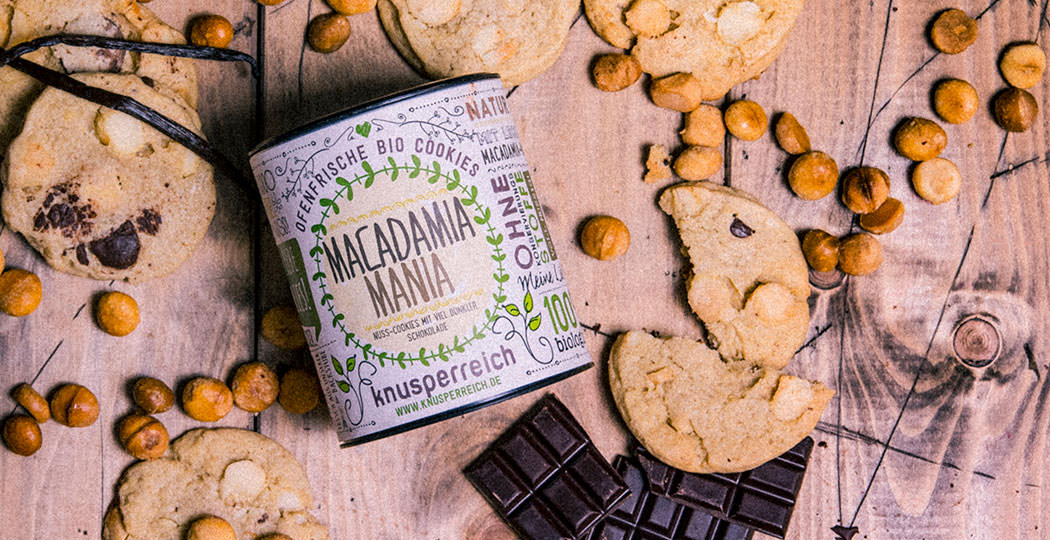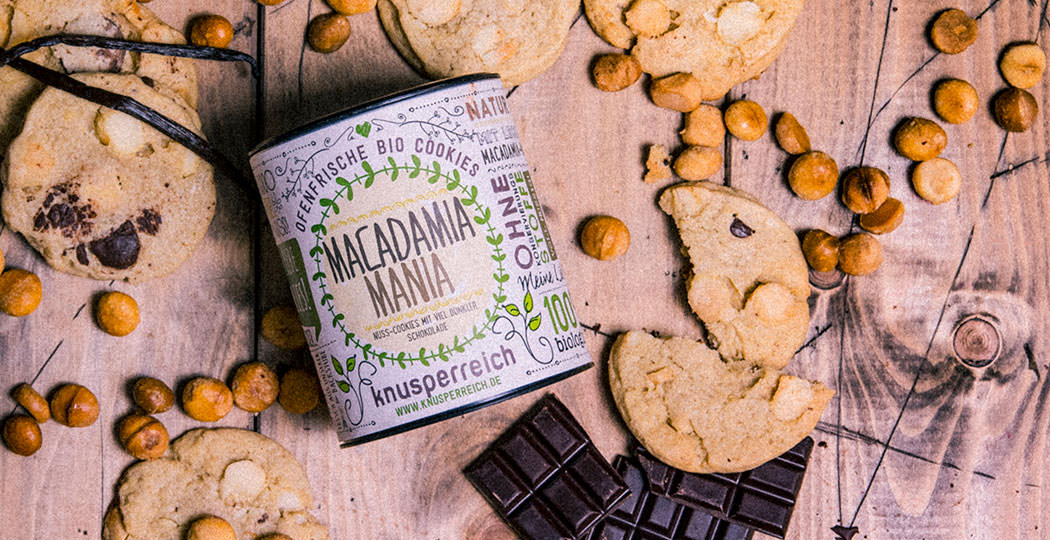 The scientist John McAdam would certainly have been proud of this creation. In fact, the macadamia nut was named after him. But not only among scientists is this cookie very popular: the visual harmony of the light cookie and the textural contrast of the crispy nuts in this super moist dough make this creation a little masterpiece of cookie science.
can of 6
Cookies
à 50 g
(total weight 300 g, € 4.63 / 100 g)
I want it!
x
See the list of ingredients
Ingredients in this product:
wheat flour*
, raw cane sugar*,
macadamia nut kernels*
,
butter*
, dark couverture cocoa 65 % minimum* (cocoa kernels, sugar, cocoa butter, bourbon vanilla),
whole egg*
, agave sirup*, baking soda* (extract from concentrated grapejuice, corn flour, sodium carbonate), salt, bourbon vanilla*.
*certified organic
See allergens
Eggs, Milk, Macadamia (Queensland) nuts (Nuts), Wheat (Gluten)
Not suitable for allergy sufferers.
See nutrition facts
Nutrition facts per 100 g (average)
Calories 472.2 kcal / 1,977.0 kJ
Fat

27.0 g

Saturated fatty acids

11.2 g

Carbohydrates

48.7 g

Protein

6.6 g

Salt

0.2 g
---
Weitere leckere Cookiesorten