Fräulein Pflaume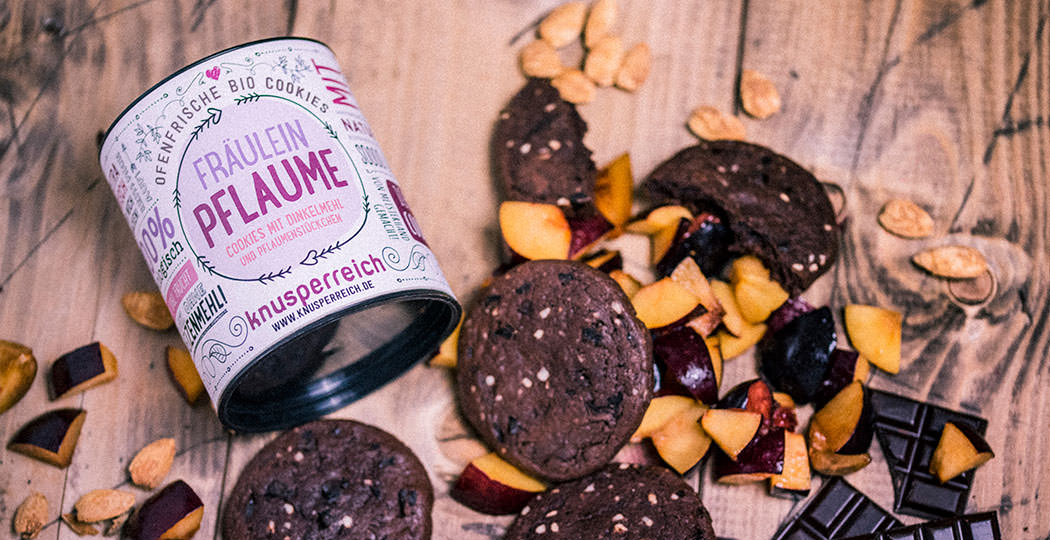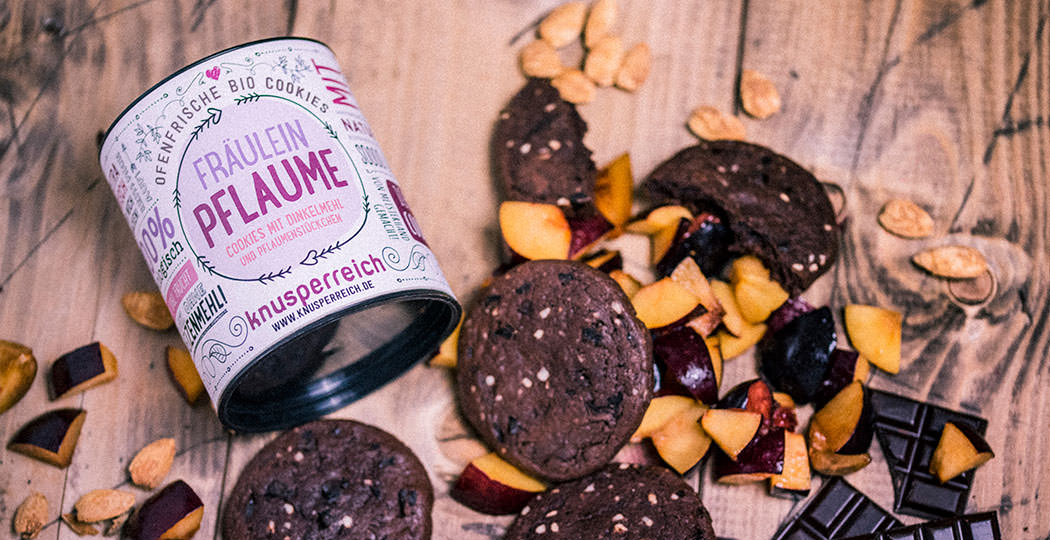 The days are getting shorter, the ice cream parlors are closing up, and we are all freezing and pulling out our thick socks. Fall is approaching and blustering through the streets. We at Knusperreich combat the cold front with a dark chocolate cookie, filled with chunks of chocolate and succulent prunes. The ace up our sleeve is spelt flour. This secret weapon makes the chocolate character of the cookie even more intense. Drum roll, please, for the tastiest autumn creation ever!
can of 6
Cookies
à 50 g
(total weight 300 g, € 4.30 / 100 g)
I want it!
x
See the list of ingredients
Ingredients in this product:
spelt flour*
, raw cane sugar*,
butter*
, dried plums * (with rice flour),
whole egg*
, dark couverture cocoa 65 % minimum* (cocoa kernels, sugar, cocoa butter, bourbon vanilla), cocoa powder*,
almonds*
, agave sirup*, baking soda* (extract from concentrated grapejuice, corn flour, sodium carbonate), salt, cinnamon*, bourbon vanilla*.
*certified organic
See allergens
Eggs, Milk, Almonds (Nuts), Spelt (Gluten)
Not suitable for allergy sufferers.
See nutrition facts
Nutrition facts per 100 g (average)
Calories 405.1 kcal / 1,696.0 kJ
Fat

19.2 g

Saturated fatty acids

10.2 g

Carbohydrates

47.8 g

Protein

7.3 g

Salt

0.3 g
---
Weitere leckere Cookiesorten