Himbeerkuss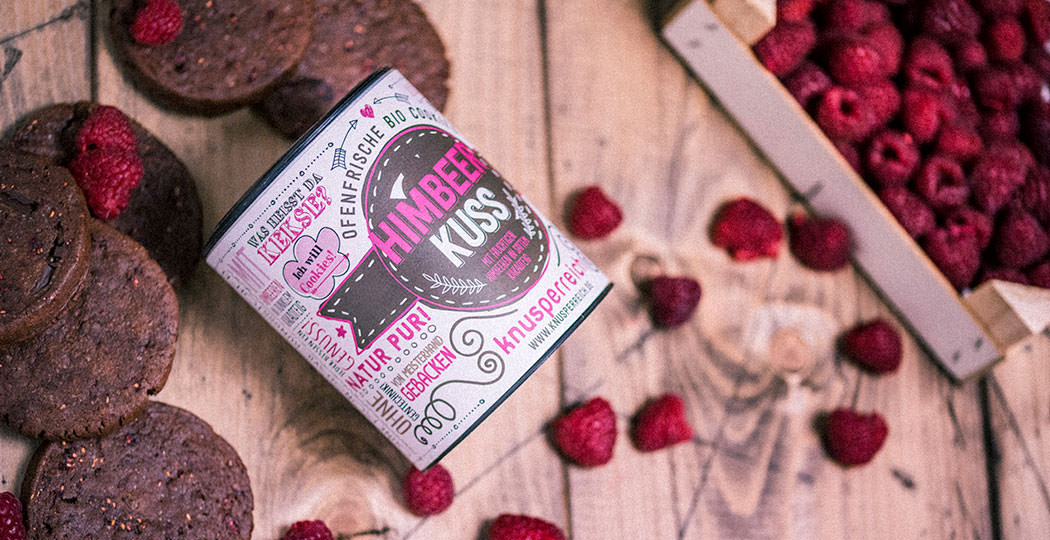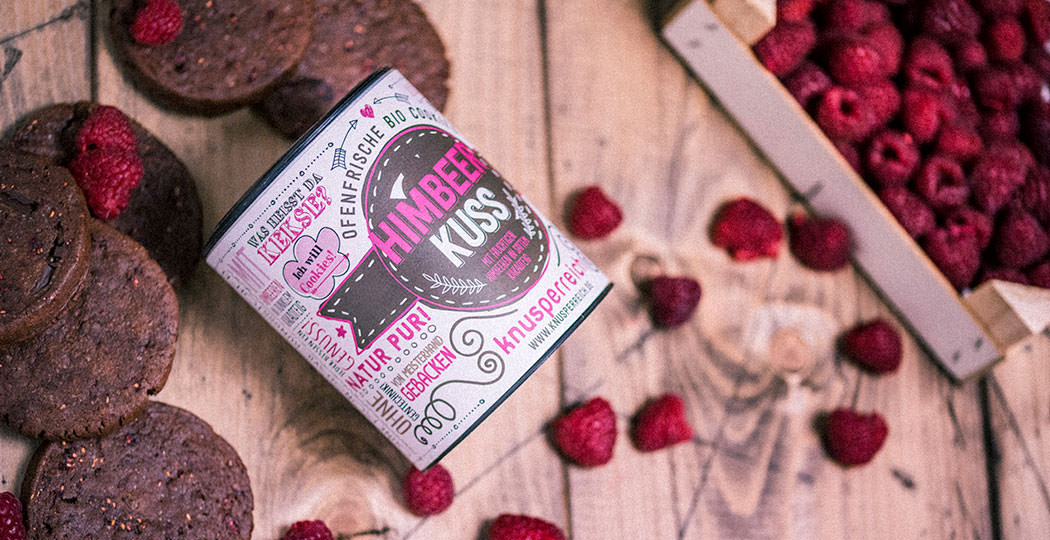 Wait. Tomatoes and cucumbers are berries? The raspberry is an aggregate of drupes and the strawberry is a nut? Confusing, but true. Although we call these plants berries in botany, quite often it's a misnomer. The red part of the raspberry consists of many small stone fruits which ensure that our "raspberry kiss" cookie gets gets a high score both in optics and in flavor for its winning combination of chocolate and raspberry. Oh, and don't confuse the raspberry with the banana, which actually does belong to the genus of berries.
can of 6
Cookies
à 50 g
(total weight 300 g, € 4.63 / 100 g)
I want it!
x
See the list of ingredients
Ingredients in this product:
raw cane sugar*,
spelt flour*
,
butter*
,
whole egg*
, cocoa powder*, dark couverture cocoa 65 % minimum* (cocoa kernels, sugar, cocoa butter, bourbon vanilla), raspberries * (freeze-dried), agave sirup*, baking soda* (extract from concentrated grapejuice, corn flour, sodium carbonate), salt, bourbon vanilla*.
*certified organic
See allergens
Eggs, Milk, Spelt (Gluten)
Not suitable for allergy sufferers.
See nutrition facts
Nutrition facts per 100 g (average)
Calories 407.1 kcal / 1,704.5 kJ
Fat

18.4 g

Saturated fatty acids

10.9 g

Carbohydrates

49.2 g

Protein

7.1 g

Salt

0.3 g
---
Weitere leckere Cookiesorten