Kickstart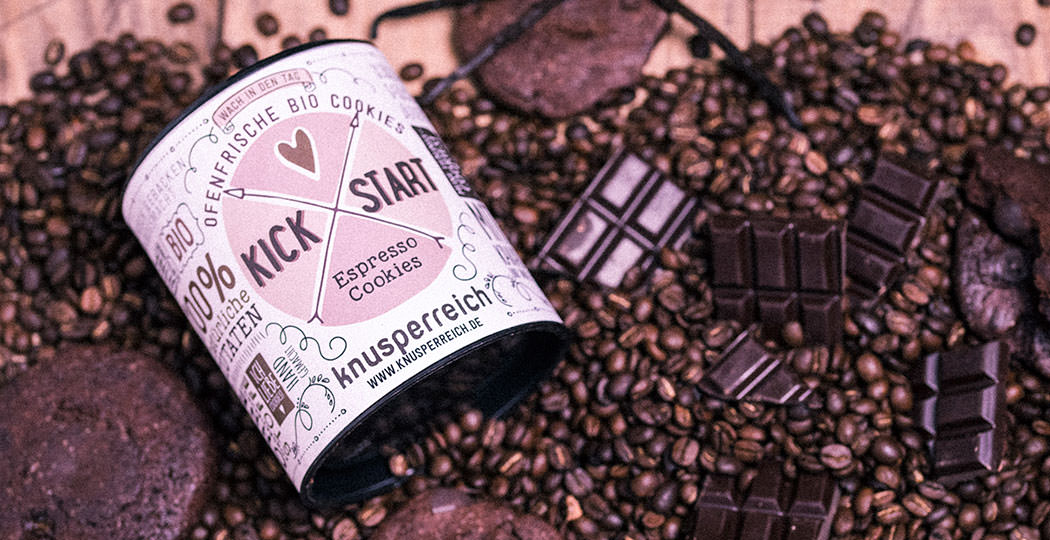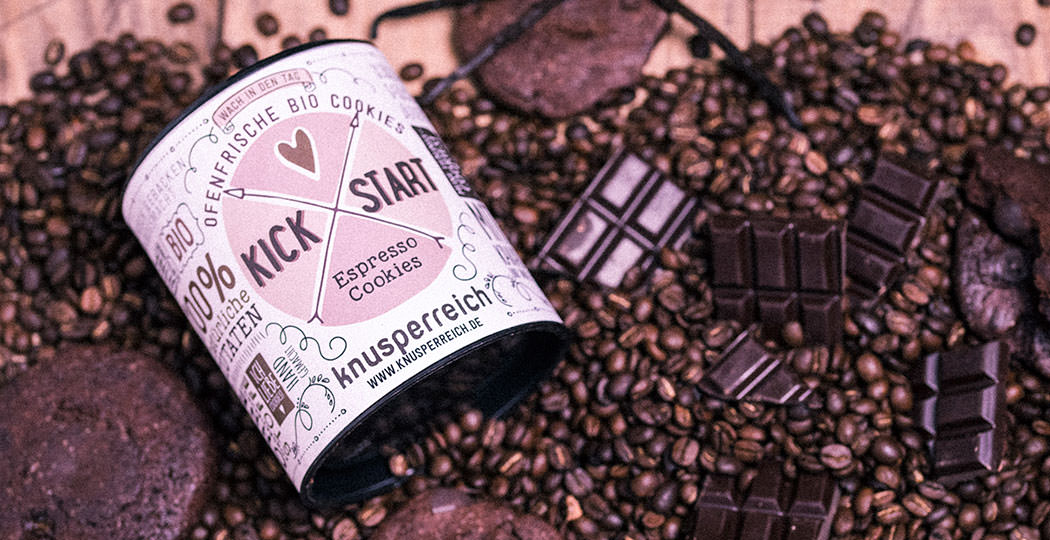 Wake up next to a wild tiger in a devastated hotel room today? Whatever, things happen. Our espresso cookie invigorates you with its aromatic espresso chocolate chips. This dark chocolate cookie revives your spirits and puts the world back in order.
can of 6
Cookies
à 50 g
(total weight 300 g, € 4.63 / 100 g)
I want it!
x
See the list of ingredients
Ingredients in this product:
raw cane sugar*,
spelt flour*
,
butter*
,
whole egg*
, cocoa powder*, dark couverture cocoa 65 % minimum* (cocoa kernels, sugar, cocoa butter, bourbon vanilla), dark couverture cocoa minimum 70%* (cocao mass, raw cane sugar, cacao butter), coffee*, agave sirup*, cocoa butter*, baking soda* (extract from concentrated grapejuice, corn flour, sodium carbonate), salt.
*certified organic
See allergens
Eggs, Milk, Spelt (Gluten)
Not suitable for allergy sufferers.
See nutrition facts
Nutrition facts per 100 g (average)
Calories 418.0 kcal / 1,749.9 kJ
Fat

20.8 g

Saturated fatty acids

12.0 g

Carbohydrates

47.2 g

Protein

7.0 g

Salt

0.3 g
---
Weitere leckere Cookiesorten