How we bake cookies
Only the best is allowed in our cookies. Everything else we just leave out!
Soft, yummy, & fresh out of the oven!
As anyone who has ever had a freshly baked cookie directly from the oven knows: there is nothing better! Of course everyone has their own definition of the perfect cookie - for us it has to be moist, aromatic, full of flavor, and ... well, just delicious!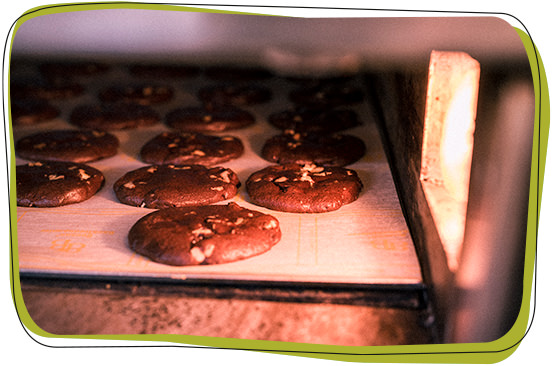 Soft and fresh out of the oven - that's how we love our cookies!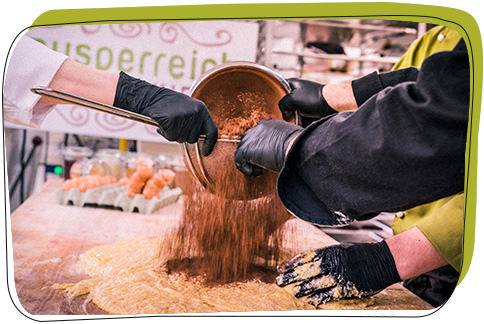 Each cookie is created by hand.
Handmade with love
In order to be able to permanently guarantee consistently delicious cookies and unique taste, we lovingly create our cookie dough on baking day with high-quality organic ingredients and shape all our dough by hand into small unique pieces.
Unique cookie creations
Our young team under pastry chef Walter Simon are constantly developing new cookie recipes and fine-tuning the exact composition of the ingredients - because only through constant improvement can new, unique cookie creations be produced.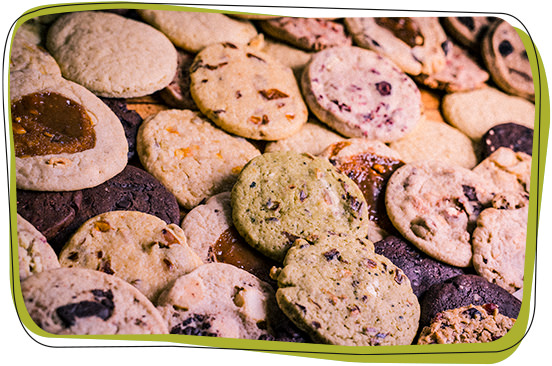 We like to experiment! This is how new cookie creations are born.