Beerenhunger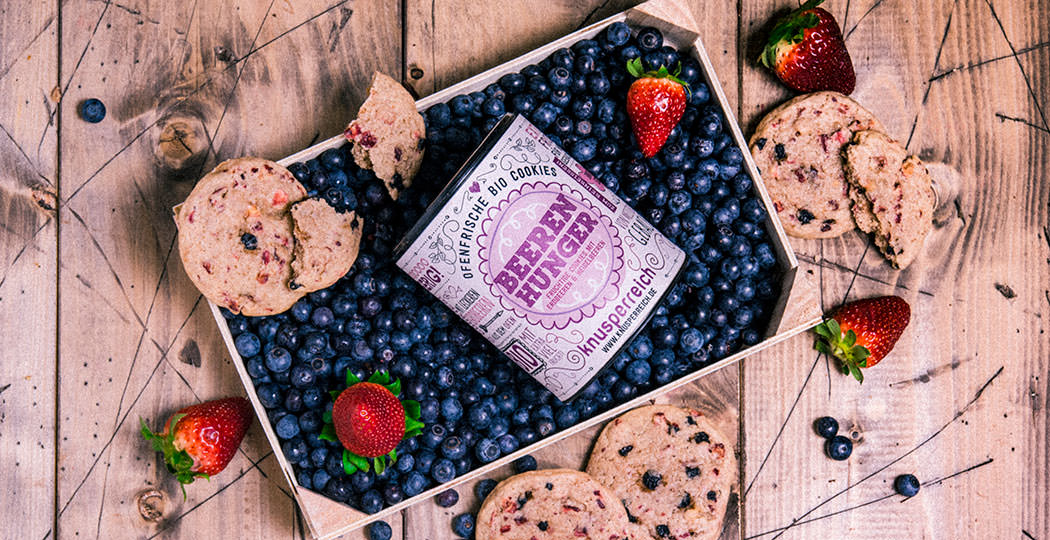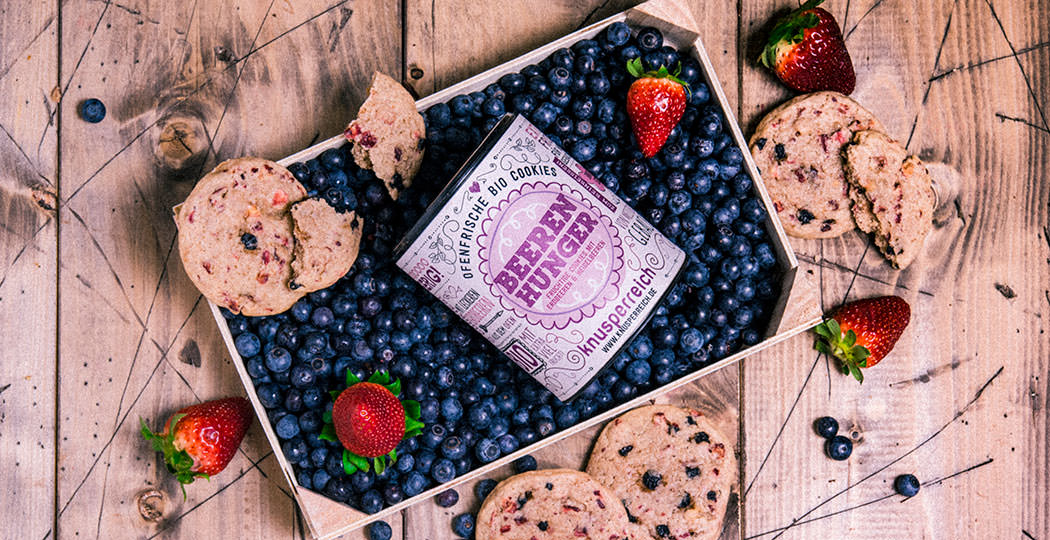 Germanic tribesmen were so terrified of the wrath of the forest spirits that they gave them every fallen red forest fruit as an offering. Once having fallen on the ground, it was off-limits and belonged to the Moss Men and the goblins. Thank goodness we are braver today and not so superstitious: with us, the sweet strawberry, its friend the blueberry, and a pinch of vanilla provides the flavor explosion of the day!
can of 6
Cookies
à 50 g
(total weight 300 g, € 4.43 / 100 g)
I want it!
x
See the list of ingredients
Ingredients in this product:
wheat flour*
, raw cane sugar*,
butter*
,
whole egg*
, strawberry puree*, strawberries* (freeze-dried), dried blueberries* (sweetened with apple syrup, separating agent: sunflower kernels oil), agave sirup*, baking soda* (extract from concentrated grapejuice, corn flour, sodium carbonate), salt, bourbon vanilla*.
*certified organic
See allergens
Eggs, Milk, Wheat (Gluten)
Not suitable for allergy sufferers.
See nutrition facts
Nutrition facts per 100 g (average)
Calories 379.3 kcal / 1,588.2 kJ
Fat

13.4 g

Saturated fatty acids

7.9 g

Monounsaturated fatty acids

0.0 g

Carbohydrates

56.9 g

Protein

5.7 g

Salt

0.3 g
---
Weitere leckere Cookiesorten