Nussknacker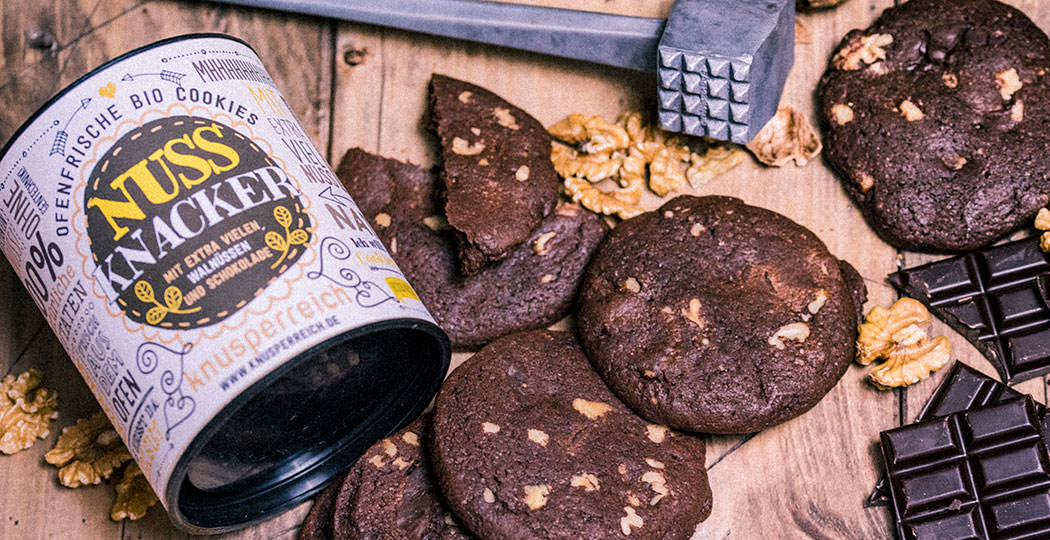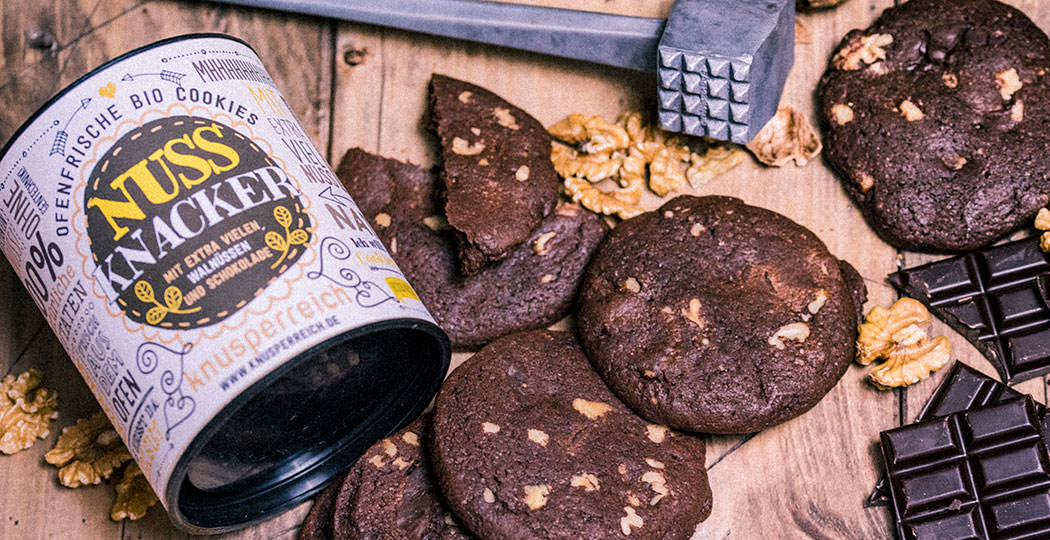 The nutcracker! This walnut cookie does so much more than just taste good. We'll give you a hint: B vitamins. They drive the mind to peak performance. And on top of that, Omega-3 fatty acids are good for your heart and prevent high blood pressure, in case you're feeling a little stressed out. So when it's time to do your next tax return, a plate of our nutty stress-relief morsels better not be missing from your desk!
can of 6
Cookies
à 50 g
(total weight 300 g, € 4.43 / 100 g)
I want it!
x
See the list of ingredients
Ingredients in this product:
raw cane sugar*,
spelt flour*
,
butter*
,
walnut kernels*
,
whole egg*
, cocoa powder*, dark couverture cocoa 65 % minimum* (cocoa kernels, sugar, cocoa butter, bourbon vanilla), agave sirup*, baking soda* (extract from concentrated grapejuice, corn flour, sodium carbonate), salt, bourbon vanilla*.
*certified organic
See allergens
Eggs, Milk, Walnuts (Nuts), Spelt (Gluten)
Not suitable for allergy sufferers.
See nutrition facts
Nutrition facts per 100 g (average)
Calories 445.5 kcal / 1,865.2 kJ
Fat

24.8 g

Saturated fatty acids

11.0 g

Carbohydrates

45.5 g

Protein

8.0 g

Salt

0.3 g
---
Weitere leckere Cookiesorten