Lieber Herr Zapfel!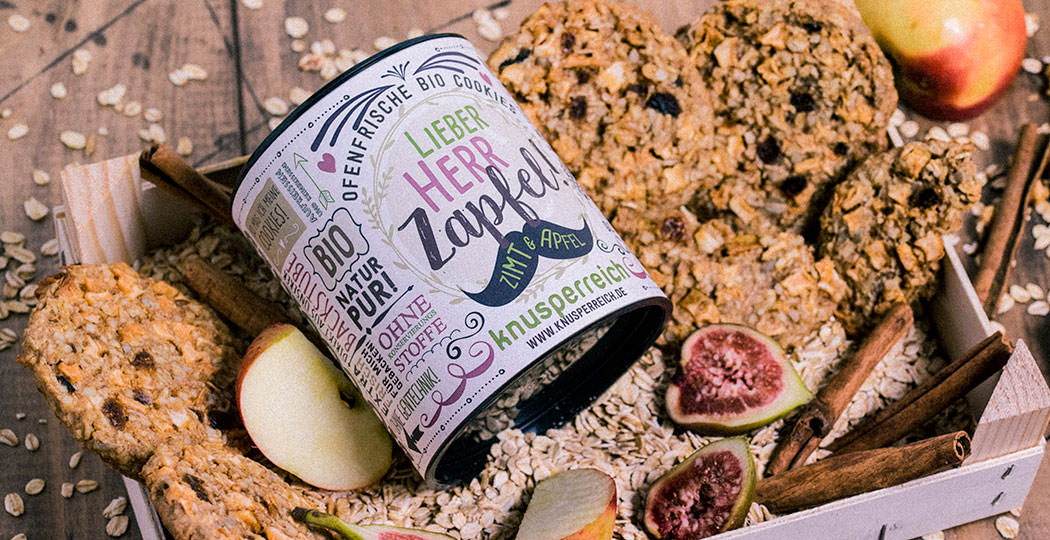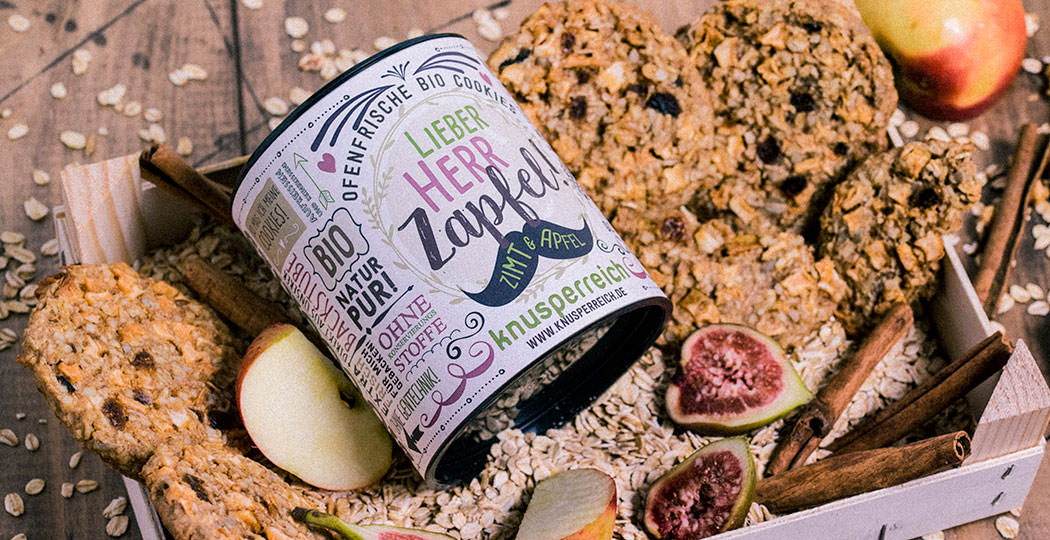 It's no secret any more that cinnamon and apple complement each other in a unique way, resulting in a wonderfully spiced, round, harmonious taste. Ever since our Mr. Zapfel discovered how to marry these two ingredients in a delicious oatmeal cookie, he only bakes cinnamon apple cookies - because nowadays there are tons of apple-cinnamon junkies and, especially in the winter months, these cookies get snapped up before you can say delicious!
can of 6
Cookies
à 50 g
(total weight 300 g, € 4.30 / 100 g)
I want it!
x
See the list of ingredients
Ingredients in this product:
oats*
,
butter*
, raw cane sugar*,
whole egg*
, dried apples*,
spelt flour*
,
almonds*
, dried apricots* (seperating agent: rice flour), dried figs*, sunflower seeds*, cinnamon*, salt, bourbon vanilla*.
*certified organic
See allergens
Eggs, Milk, Almonds (Nuts), Gluten (Oats, Spelt)
Not suitable for allergy sufferers.
See nutrition facts
Nutrition facts per 100 g (average)
Calories 400.6 kcal / 1,677.2 kJ
Fat

20.6 g

Saturated fatty acids

9.3 g

Monounsaturated fatty acids

0.2 g

Polyunsaturated fatty acids

0.6 g

Carbohydrates

43.8 g

Protein

7.7 g

Salt

0.3 g
---
Weitere leckere Cookiesorten